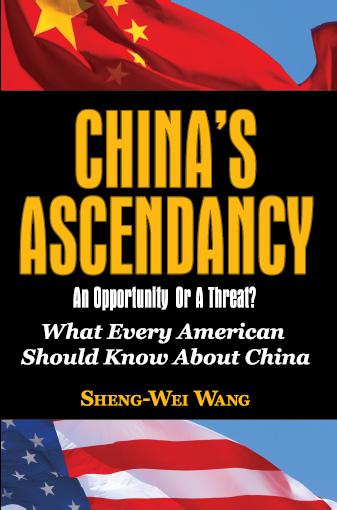 China's Ascendancy
-- An Opportunity or A Threat?
Editorial Reviews
The China-U.S. relationship is very important. It is not only bilateral and regional, but also global. Several issues merit attention in understanding modern China:
First, China¡¯s ascendancy does not pose a threat to the U.S. since China is far behind the U.S. on many levels. As a nation, China suffered deeply throughout history. American media and politicians have painted a very rosy picture of China¡¯s economic development despite the fact that hundreds of millions of Chinese people still live below the poverty line, and severe environmental degradation and rampant corruption are eroding the nation¡¯s progress.
Second, peaceful development by China should be regarded as beneficial to the world rather than harmful. The Chinese idea of building a harmonious world is an extension of the concept of a harmonious society at home originating with Confucianism, a Chinese variant of humanism and ¡°soft power.¡± It is unwise to apply the Cold War strategy to China since globalization has increasingly intertwined the fate of all nations and China gets so much global attention because of its economic power, not its missiles.
Third, China is currently engaged in extensive domestic, economic, social, and political reform including the preparation of an adequate national defense to secure its external environment for peaceful development. Internationally, it has adopted a pragmatic approach to handle relations based on the principle of non-interference in the domestic affairs of other nations and multilateralism for balancing the power of big countries. The whole package is termed the Beijing Consensus by Western scholars and politicians. China still has a long way to go. But history will document the actions of the Chinese people just as history recorded the greatness of Americans with their technological breakthroughs and visions that have changed the world..
About the Author
Sheng-Wei Wang was born in Taiwan. She graduated from National Tsing Hua University with a B.S. degree in Chemistry and earned a Ph.D. degree in Theoretical Chemical Physics from the University of Southern California. She was a staff scientist at Lawrence Berkeley Laboratory after many years of scientific research at Caltech and Stanford Linear Accelerator Center. Prior to founding in 2006 the China-U.S. Friendship Exchange, Inc., she was also a self-made California real estate developer for fifteen years. She considered herself nonpolitical until Taiwan¡¯s 2004 presidential election. She used her physics research skills to write a JFK-conspiracyexpos¨¦ arguing that President Chen Shui-bian¡¯s minor skin wound must have been staged. She briefed the U.S. State Department about her findings in May 2004 and was interviewed on TV. This investigation made her a well-known Chinese-American media figure. In order to strive for peace across the Taiwan Strait, she is devoting her efforts to China¡¯s peaceful reunification. Her translated English book, One Country, Two Systems in Taiwan (a Chinese book by Taiwanese writer Hsing Chi), was published in the U.S. in 2006 by International Publishing House for China¡¯s Culture. Her earlier article, ¡°The Answer My Friend Is Blowing in the Wind,¡± was published in the ELM magazine on February 1, 2006. Her latest essays, ¡°For Whom the Bell May Toll?¡± and ¡°The Blue Danube on Gulangyu Islet,¡± appeared in American Chronicle¡¯s May 1 and May 12, 2007, issues. Readers can contact her at curra888@yahoo.com and www.ChinaUSFriendship.com.
ISBN-13: 978-0-9785095-3-8
Price£º$24.95
Paperback: 340 pages
Language: English
Book Dimensions: 8.9 x 6 x 0.8 inches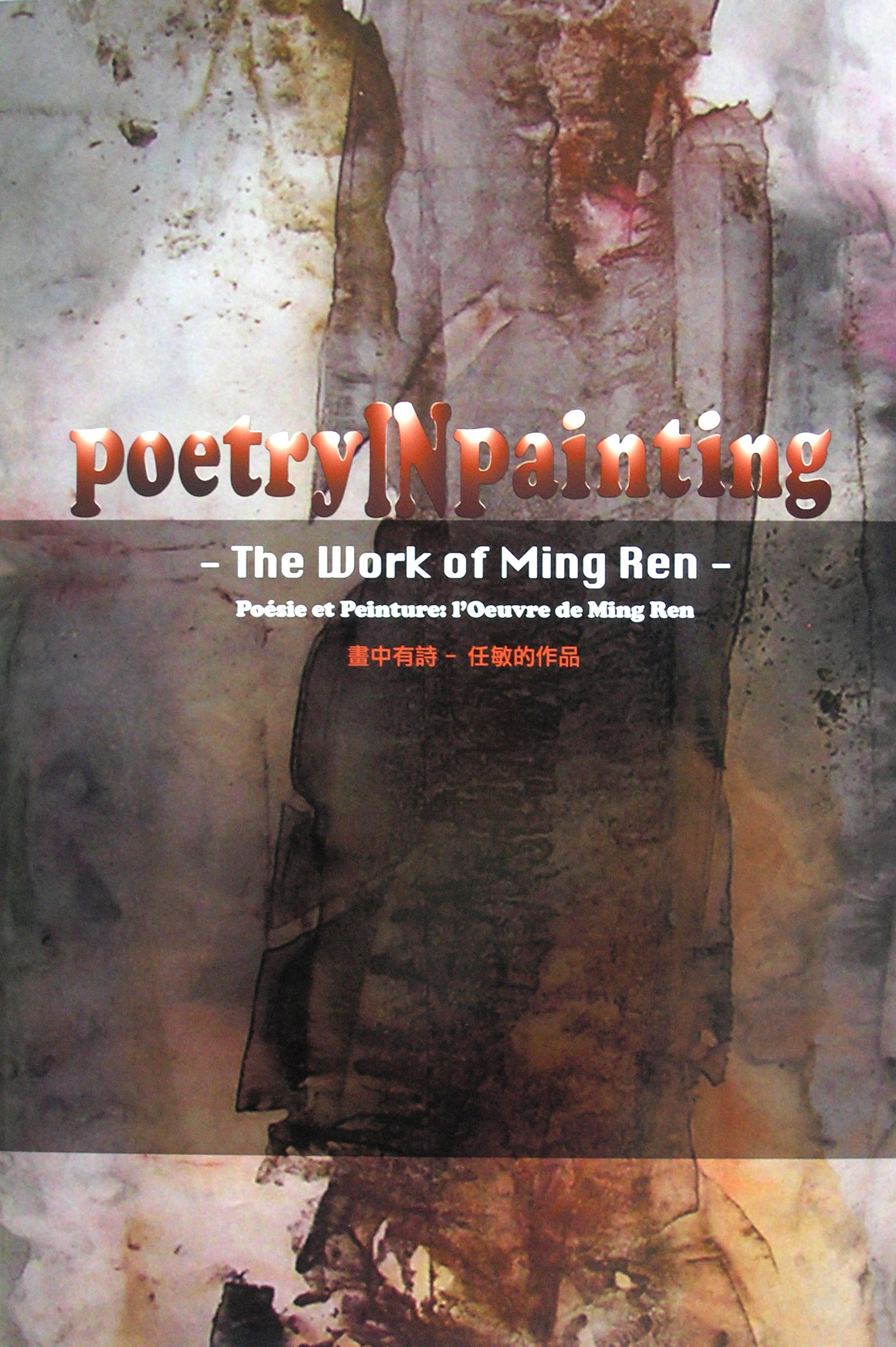 Poetry in Painting-the Work of Ming Ren
Editorial Reviews
This is a large and beautiful contemporary art book with excellent color prints illustrating the unique work by Ming Ren. Dr. Roger Mandle, President of Rhode Island School of Design and former Chief Curator at the National Gallery, describes the artist in the foreword: "Ming Ren's work both follows this centuries-old revolutionary moment in Chinese landscape painting and breaks with it, creating a new "post modern" perspective on the history of Chinese painting. Ming Ren's works of art serve as pointers toward deeper understandings since they are paradoxically puzzles of space and locale toward which we have no perspective, other than inner ones, from which to solve them. In these conundrums, literal truths become metaphysical ones, taking us from what we know to new places of artistic pleasure and meaning." Written in English, French and Chinese. This art book has been collected by the Library of Congress
About the Author
Ming Ren is a Professor of Art, teaching Chinese brush painting and western studio art at Rhode Island School of Design, City College of San Francisco, and College of San Mateo. Born and trained in China, Ren has been an educator at a variety of art schools in the US and China since 1984. He has exhibited his works internationally at museums and galleries. In 2003, he received the Gold Medal Award at Florence Biennial International Exhibition of Contemporary Art in Italy.
ISBN-13: 978-0-9785095-1-4
Price£º$49.99
Hardcover: 92 pages
Language: English, French and Chinese
Book Dimensions: 16.7 x 11.3 x 0.9 inches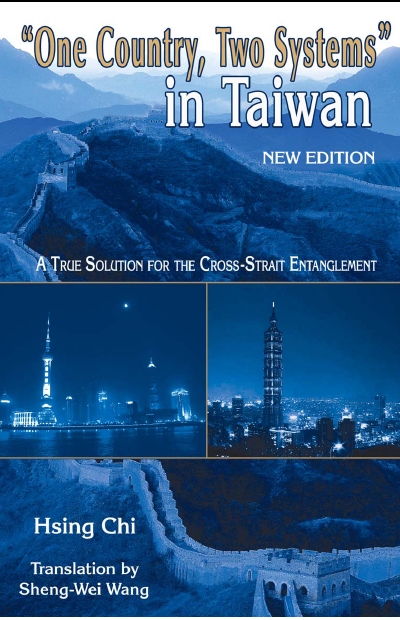 "One Country, Two Systems" in Taiwan
Editorial Reviews
One Country, Two Systems is an idea originally proposed by Deng Xiaoping for the reunification of the Chinese mainland and Taiwan. After the return of Hong Kong and Macao to Chinese sovereignty in 1997 and 1999, respectively, these two regions have carried out the one country, two systems policy successfully. The policy simply stated is that despite the practice of socialism in Chinese mainland, Hong Kong and Macao can continue to practice capitalism under a high degree of autonomy for fifty years after reunification. Hsing Chi knew that as long as the political and economic trend continues pointing toward a decline in Taiwan while there is sustained growth in Chinese mainland, the need for reunification of the two sides will increase. Time is thus not at all on Taiwan s side. Since no better alternative has yet been proposed, one country, two systems is the only peaceful method that can succeed in giving Taiwan a high degree of autonomy while allowing the Taiwanese people to govern the Taiwanese people. The Taiwan issue, viewed superficially, is a China-U.S.-Taiwan triangular relationship. But in reality it is a China-U.S. issue, or more precisely just an American issue. Sooner or later, the U.S. has to decide how it wants to deal with this issue. Only after the Taiwan issue is resolved, the core hindrance of Sino-U.S. relations can be eliminated.
About the Author
Hsing Chi is a co-partner of Hsieh, Chi & Hsieh Law Offices, an editor of the Strait Review Monthly, and Vice President of the Alliance for the Reunification of China in Taiwan. She was born and educated in Taiwan and earned a Juris Doctor in the U.S. Not long after she became a member of the California Bar, she returned to Taiwan in 1989 to practice law. For the past 15 years, she has been Associate Professor of the School of Law at Soochow University, Chairperson of the Taipei Awakening Association, and twice Member of the National Assembly of the Republic of China (the 3rd session from 1996-2000 and the ad hoc session in June, 2005). She is the author of several Chinese books, including Women and Politics the Women s Movement in Taiwan in the 1990 s (2000), Women s Rights in Modern Society (2001), Family Law in the United States (2002), Life and Death: Discussion on the Legal Aspects of Euthanasia and Death Penalty (2003), One Country, Two Systems in Taiwan (2003), One Country, Two Systems in Taiwan, the New Edition (2004), The Shock of the Enactment of the Anti-Secession Law (2005) and Analyzing Ma Ying-jeou Phenomenon (2006).
About the Translator
Sheng-Wei Wang is a retired Ph.D. physicist after many years of scientific research at Caltech, Stanford University, Lawrence Berkeley Laboratory, and a self-made California real-estate developer. She is now the President of China-U.S. Relations Research Associations. She was born and educated in Taiwan and considered herself nonpolitical until 2004. Like many native Taiwanese, she had doubts about the legitimacy of President Chen Shui-bian's re-election. Wang used her physics research skills to write a JFK-conspiracy-expos¨¦ arguing that Chen s minor skin wound must have been staged. This made her a well-known Chinese-American media figure and she decided to work full-time toward Taiwan s peaceful reunification with the mainland (Nat Friedland, The San Francisco Examiner, 3/16/05)
ISBN-13: 978-0-9754247-5-9
Price£º$25.00
Paperback: 296 pages
Language: English
Book Dimensions: 8.9 x 6 x 0.8 inches